Due to evolution in global economic structures, today's investment opportunities in emerging markets differ markedly from those available to investors a decade ago. Economic drivers, together with country and sector exposures, have shifted materially, meaning that emerging markets are no longer a concentrated play on energy, commodities and manufacturing – with a significant reduction in the importance of state-owned entities. This evolution translates into meaningful and diversified investment opportunities, particularly for South African investors, whose domestic market is no longer strongly correlated with the broader emerging markets universe. This divergence in market exposures, together with the low representation of emerging markets in global indices, argues strongly in favour of a dedicated global emerging market allocation for South African investors.


Batseta Live Webinar Recording
Speaker information
Suhail Suleman - BBusSc, CFA
Portfolio Manager at Coronation Fund Managers
Suhail is a portfolio manager within the Global Emerging Markets investment unit. He joined Coronation in 2007 and has 18 years' investment experience. Prior to joining Coronation in 2007 he worked at Futuregrowth Asset Management and Oasis with research and/or portfolio management roles in various asset classes.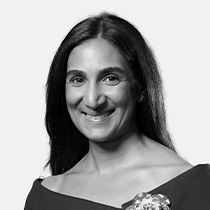 Kirshni Totaram - B EconSc (Actuarial), FIA, FASSA, CFA
Global Head of Institutional Business at Coronation Fund Managers
Kirshni is one of the senior executives at Coronation and has been with the company for 20 years. She is part of the executive committee and has key responsibility the global institutional business and product development. Kirshni is a qualified actuary and a CFA charterholder.