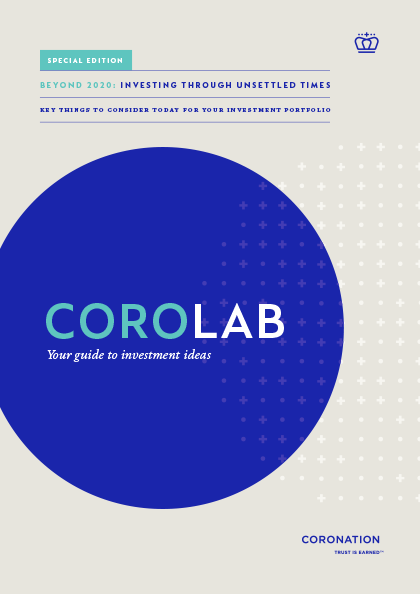 Special Edition: Investing through unsettled times - July 2020
July 2020: Corolab Investment Guide. Key things to consider today for your investment portfolio
IT'S HARD TO believe how dramatically 2020 has changed our lives, in some ways permanently.
Financial markets have already seen its quickest sell-off and subsequent recovery to date, yet the economic outlook remains murky. It is not surprising that investors are left asking, "What's next?"

While the Covid-19 pandemic rages on, and with many governments and central banks around the world firmly in 'whatever it takes' mode, our focus in this edition is to try and contextualise what all of this means for your portfolio.

We continue to believe that a disciplined commitment to long-term valuation-based investing, coupled with deploying an appropriate risk budget, remains the correct approach. The former is what we focus on every day on behalf of our clients; the latter is what you need to decide in the process of selecting the right fund for your needs.

Our key take-out is that now, more than ever, inflation protection should be a priority when constructing your long-term investment portfolio. This may require you to take some action, the practical considerations.