DOMESTIC FLAGSHIP FUND RANGE
Coronation offers a range of domestic and international funds to cater for the majority of investor needs. These funds share the common Coronation DNA of a disciplined, long-term focused and valuation-based investment philosophy and our commitment to provide investment excellence.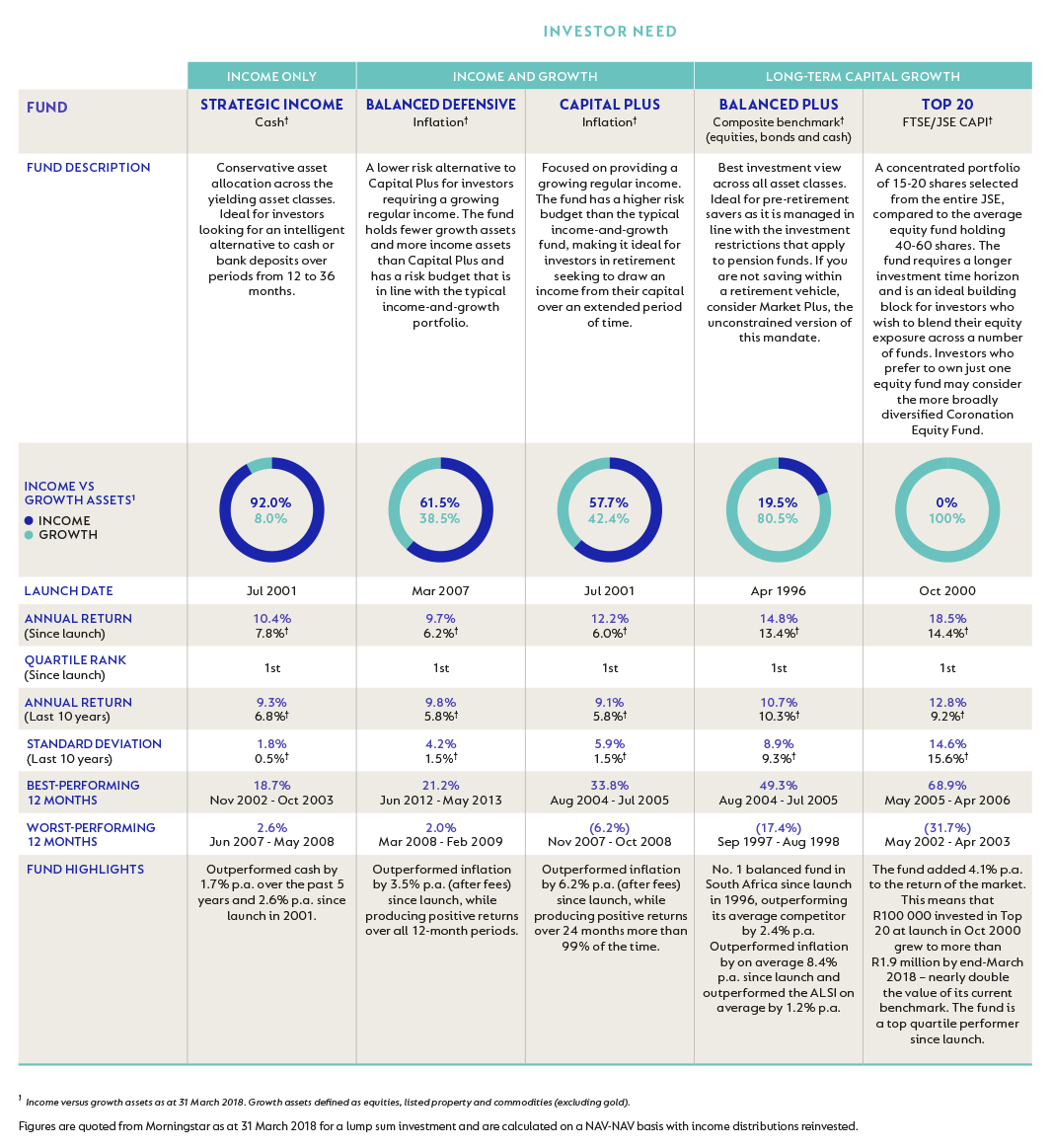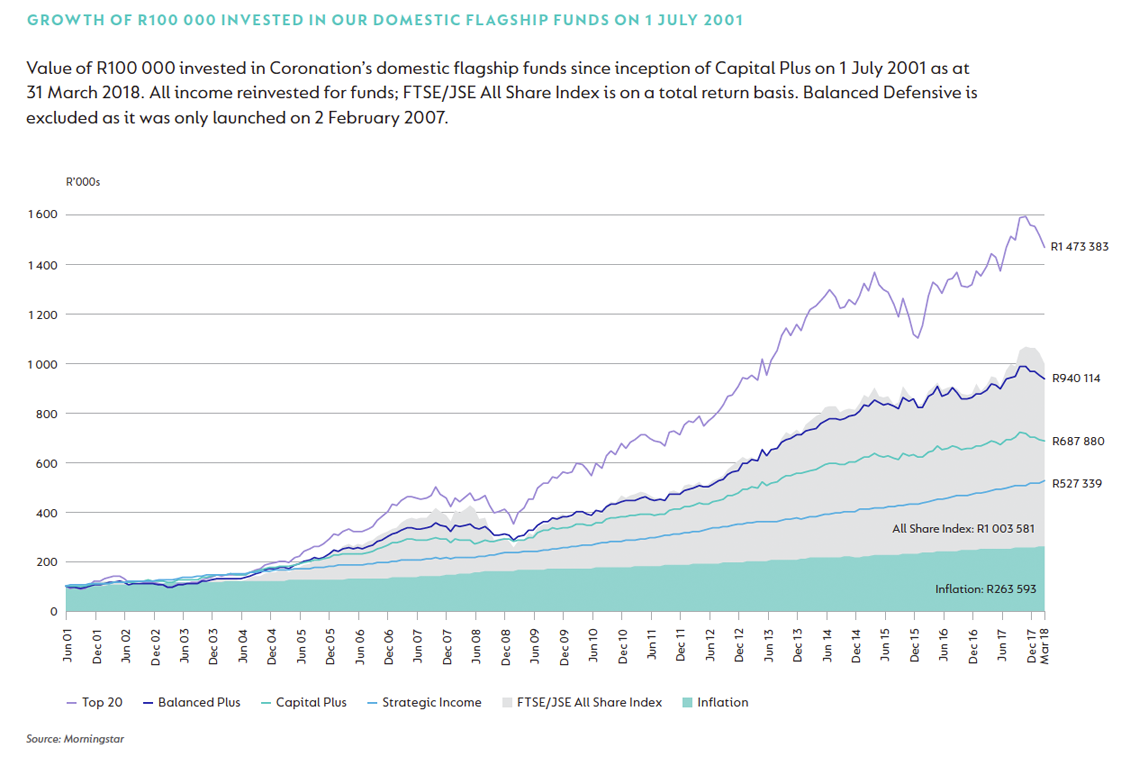 INTERNATIONAL FLAGSHIP FUND RANGE
HAVE YOU CONSIDERED EXTERNALISING RANDS? IT IS EASIER THAN YOU MIGHT THINK.
The South African Reserve Bank allows each resident South African taxpayer to externalise funds of up to R11 million per calendar year (a R10 million foreign capital allowance and a R1 million single discretionary allowance) for direct offshore investment in foreign currency denominated assets. If you want to invest more than R1 million, the process is as easy as:
Obtain approval from the South African Revenue Service by completing the appropriate form available via eFiling or your local tax office. Approvals are valid for 12 months and relatively easy to obtain if you are a taxpayer in good standing.
Pick the mandate that is appropriate to your needs from the range of funds listed here. You may find the 'Choosing a Fund' section or 'Compare Funds' tool on our website helpful, or you may want to consult your financial advisor if you need advice.
Complete the relevant application forms and do a swift transfer to our US dollar subscription account. Your banker or a foreign exchange currency provider can assist with the forex transaction, while you can phone us on 0800 86 96 42, or read the FAQ on our website, at any time if you are uncertain.