Our investment approach
Coronation is a long-term, valuation-driven investment house. Coronation has a single investment philosophy according to which all products are managed.
Read our investment approach
Emerging and Frontier Markets
We are one of the largest independent asset managers in Africa, with emerging market investment experience that spans over 25 years.
Read more
Emerging market dynamics
What dynamics are shaping investment cases in Covid-19 emerging market economies?
Read more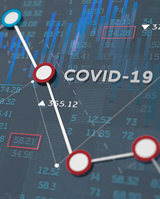 What's next 2020?
A timeless answer in uncertain times.
Read more
COVID-19 update
Our business continuity commitment to you in these unprecedented times.
Read more
Stewardship
We actively engage with company management on ESG issues across asset classes, sectors and regions. It's a fundamental part of our investment process.
Learn more