Invest offshore
Give your money access to the best opportunities globally by investing offshore with Coronation.
Find out more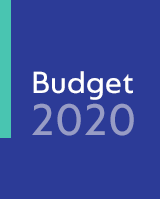 A somewhat better-than-expected outcome
A quick take of the implications for taxpayers.
Read more
Client Charter
Driven by the principle of putting clients first, our strong entrepreneurial culture of performance and excellence is an integral part of our company DNA and shapes the values that define us.
Learn about our values
What tax-free investing looks like over the long term
From March you can invest up to R36 000 tax free every tax year! See what this could mean if you give your tax-free investment the benefit of time.
Read more