Invest With Us
Our range of South African and international funds answer most investors' needs.
Choose A Fund
Corospondent: Winter Edition
Global and local developments shaping the investment environment
Read more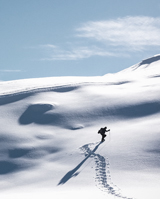 Where did my return go?
Following through when the right actions seem wrong
Read more
Every day is a good day to invest tax free
Make your savings work harder by investing tax free.
Find out more
Why we say 'Trust is Earned'
Coronation was founded in Cape Town in 1993 and has grown to become one of the largest and most successful fund management businesses in South Africa.
View our investment approach