Coronation Exceptional Students
Bursary Programme
Since 1993, more than 100 students from underprivileged areas all over South Africa have been given the chance to achieve their dreams of a better future through the Coronation Bursary Programme.
Dumo Siphokazi Shezi
I graduated with a Business Science degree (Finance and Accounting) from the University of Cape Town in 2020 and am working towards becoming a chartered accountant (CA). However, I don't want just to be another CA, I want to have a positive impact beyond my line of work.
My Coronation bursary is helping me achieve my dream. One of the biggest lessons I have learned in my four years of study is that my youth is my greatest power, that I can truly do anything I set my heart on and that, even where I am unsuccessful, I am still a winner.
Coronation truly pushes every single one of us to do more and to seize every opportunity. Their aim is not only to encourage outstanding academic performance in the students they fund but also to equip us with the skills we need to become well-rounded individuals. I have never lacked anything during my university years, and I will be forever grateful to Coronation for that. I have become a person who strives for excellence, for influence and who is destined for greatness.
---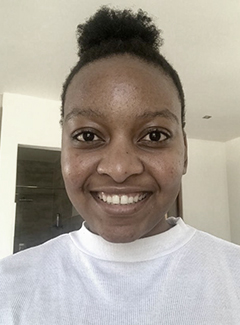 Faith Mathebula
I am a fourth-year student studying towards a Bachelor of Business Science in Finance with Accounting qualification at the University of Cape Town and aspire to pursue a career as a CA(SA).

As a person, I am passionate about empowering and helping others. The Coronation Exceptional Student Bursary programme has provided me with the opportunity to achieve my full potential. The resources provided and the mentorship programme have moulded me into a more responsible, accountable and well-rounded individual. I am grateful to be a recipient of this bursary, and I will maximise all the opportunities it presents.
---
Helena Jbonomali
I am in my third year of studying towards a Bachelor of Business Science in Finance with Accounting. Growing up, I was always reminded that education is the key to achieving success. However, higher education seemed out of reach for me. And this, among other things, is why getting a bursary from Coronation Fund Managers is something I will always be grateful for.

The Programme provides us with more than just funding. We are given opportunities to learn, grow, and develop outside the university space. I see this Programme as a fundamental tool that is constantly equipping me with the necessary resources to improve and establish better lives for ourselves. Personally, I do not know where I would be without the opportunities that I have been afforded thus far. I went from being uncertain about my future to studying at the best university in Africa - the University of Cape Town.
---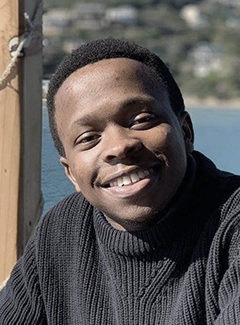 Hopewell E. Monareng
I am a reserved young man from the proud town of Ermelo, Mpumalanga, and the transition from that quiet town to the vibrant metropole of Cape Town has been nothing short of an eye-opener for me. When I started out in 2017, I had the singular focus of excelling at my academics, becoming a Chartered Accountant and making my family proud. My late grandparents and mother have been my greatest inspiration, as they instilled in me the importance of education, hard work, respect and community. I was privileged to be selected for the Coronation Exceptional Student Programme in 2018, and this has been one of the most enriching experiences I have had. It does more than simply alleviate financial pressure, but they pay great attention to my development as a student and future leader in society through their mentorship and facilitation of the ACE Programme. The skills I've gained have helped me differentiate myself and, while it's still early in my journey towards directorships, this Programme has helped equip and empower me for the road ahead.
---
Lerato Lepholletse
My ultimate objective in life is to be impactful. Every day, I strive to be better than I was yesterday so that I can be a future leader who brings about change in South Africa. I am diligent and driven and intent on making a dent in the investment and asset management industry.

My mission is to add value in everything that I do and make a difference in any way that I can. I am grateful to Coronation Fund Managers for investing in me and affording me the opportunity to realise my dreams. This bursary has aided me in building myself into the person I hope to become.
---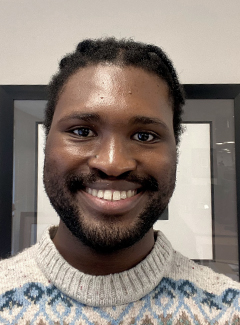 Luthando Agcobile Adam
My parents raised me to be an independent thinker, and when it was time, they left me to my own devices to navigate my application for university and funding. I found the Coronation Exceptional Student Bursary Programme and flew to Cape Town on my own for the very first time for the interview process and immediately fell in love with the company. I have been part of this Programme for four years now, and I truly believe I would not have been successful in my university career without the support structures that the programme made available to me. What set the bursary apart for me and solidified my decision to be a part of Coronation was how they encourage excellence in academics and personal growth.

I completed my Bachelor of Business Science, specialising in Finance with Accounting, at the University of Cape Town in December 2020, and am now employed by Coronation. I intend to pursue my passion for social impact and development in the corporate space because I believe these organisations have the potential to take charge and galvanize change in an impactful way.
---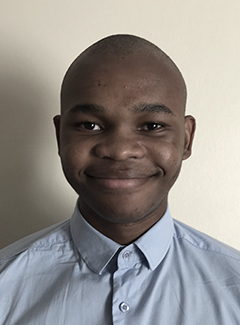 Olwethu Majoro
Degree: BCom Investment Management
Year of Study: 2nd
Aspirational job: Portfolio Manager

The bursary program assisted me by providing all the necessary resources and support for me to reach my academic, personal and professional goals.
---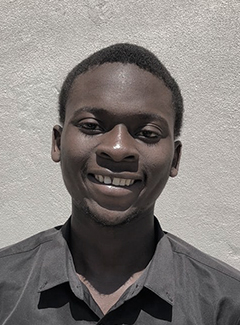 Phophi Randalamo
I am Phophi Randalamo. I am studying at the University of Cape Town. This is my fourth year studying a Bachelor of Business Science in Finance and Accounting degree. I love Management Accounting and Finance, and my career goal is to become a qualified CIMA.

Learning has been fun since I began my university career because of the resources Coronation provides. The mentorship programme has taught me to be a responsible and innovative individual. The ACE program has helped me become resilient. The Coronation Exceptional Student Bursary is an opportunity to be a better person, and I will continue putting my passion and hard work into my academic studies.
---