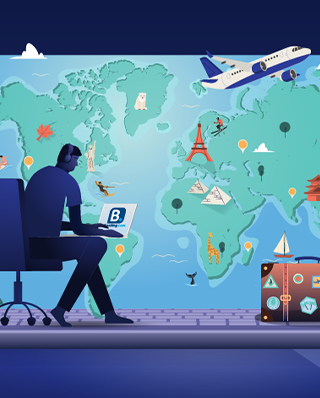 Click to travel
The autumn edition of Corospondent is an essential read for investors navigating turbulent times.
Read more
Navigating the power crisis
The impact varies across industries and a holistic analysis is critical.
Read more
Client Charter
Driven by the principle of putting clients first, our strong entrepreneurial culture of performance and excellence is an integral part of our company DNA and shapes the values that define us.
Learn about our values
Click to travel
Travel demand is back to pre-Covid levels and valuations of online travel agencies are attractive.
Read more