Extract from Portfolio Manager Commentaries – Sept 2022
Bosideng International is a manufacturer and retailer of down jackets in China. This is another founder-led business and has transitioned from manufacturing into becoming a retailer. The company has the leading down jacket brand in China, with the majority of sales being via their own direct-to-consumer channel. We are attracted to the market opportunity that awaits Bosideng, with low penetration of the category and very low average selling price for jackets relative to other northern hemisphere middle income and developed countries. Although Bosideng has the largest market share, in absolute terms they still have only 12% share and their domestic peers are a fraction of their size.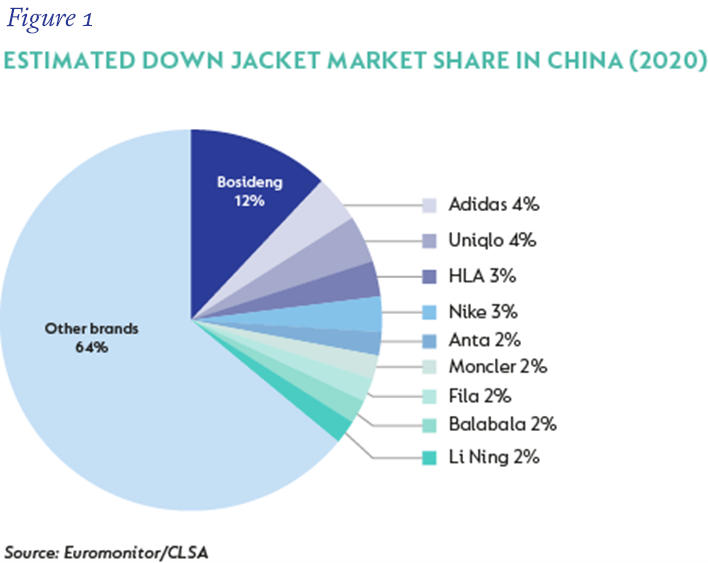 We expect strong (mid-teens percentage) revenue and profit growth with high cash conversion and most earnings paid out as dividends since growth is not capital intensive. With 15% of its market cap in cash, Bosideng has ample room to improve returns to shareholders even further. Bosideng trades on 13x forward earnings (ex-cash) and pays a 5% dividend yield.